Homepage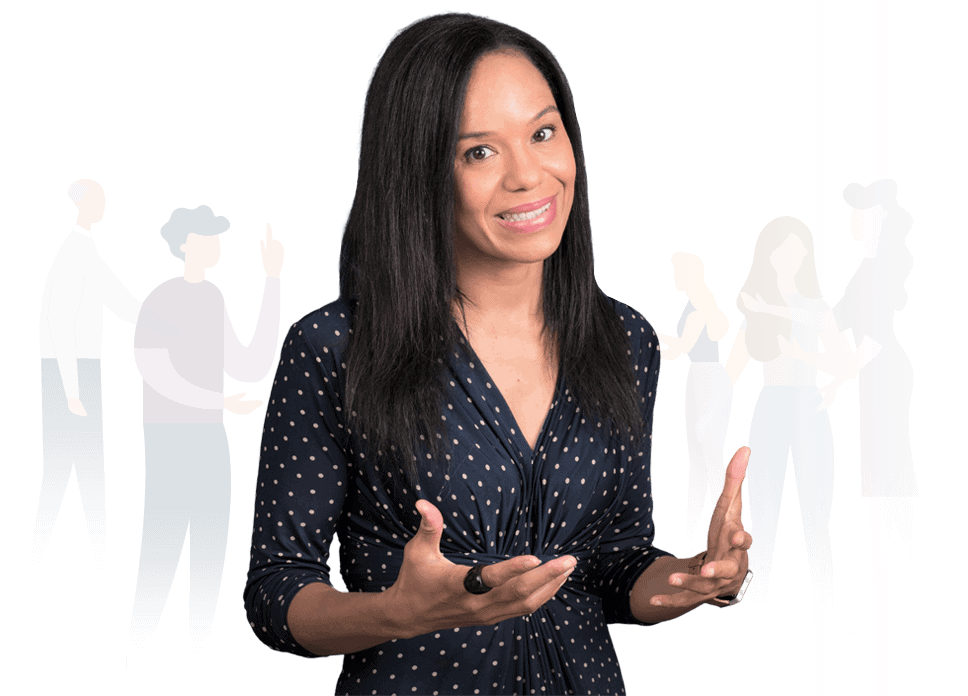 About Obi
Hi, I'm Obi James
I've been developing leaders, transforming workplace relationships and creating inclusive organisations for over 15 years.
Having equipped 100s of clients with the mindset, skills and tools to effectively co-lead and navigate positive change together, I can confidently say that powerful relationships are those that have learned to challenge one another constructively, celebrate differences and share leadership.
Contrary to popular opinion, conflict can be a good thing. I worry when there isn't any. How else do you surface the richness of your diversity, get creative and build innovative cultures?
I am a Finnish-Nigerian Leadership Expert committed to creating inclusive cultures of shared leadership and empowered relationships, where every individual can thrive. My team and I will show you how to fire up your relationships and maximise your talent through inclusion, healthy debate, strong feedback cultures and co-creation.
No matter how sensitive a topic is or how polarised views are, our programmes can generate new ideas and deepen relationships, so you can co-create inclusive and sustainable ways forward.
When your culture is liberating, leadership is inspired in all and innovation happens.
Get ready to TRANSFORM your:
Testimonials
Feedback from our clients


Richard
Deputy Director, Royal African Society - RAS
Obi helped us to develop of a new strategic plan, individual and collective visions for the Royal African Society (RAS). Having an external facilitator of Obi's calibre and experience certainly made a difference from doing it in-house and I have no doubt that we will use her services again.


Niina
Deputy Chief Pharmacist, NHS
Obi and her associate did more than strengthen our collaboration. We walked away with a clear sense of purpose, enhanced creativity, excellent ideas, a better understanding of our team dynamics and a collectively-designed agreement on how we would support one another whilst staying fully committed to our team goals.


Gwen
Senior Vice President, Bank of America Merrill Lynch
Obi clearly has a solid understanding of the Investment Banking business which lends itself to a level of awareness of the challenges and culture, and ultimately results in solutions that are fit-for-purpose.


Michelle Jardine
Head of Philanthropy and Partnerships, Starlight Children's Foundation
Obi encouraged and supported the team and through her facilitation of practical exercises, she created a wonderful space for the team to speak honestly and openly about their level of well-being and self-care approaches.


Jeanette Bain-Burnett
Head of Community Engagement, Greater London Authority
She helped us scratch behind the surface of our work and really strengthen our relationships. Obi's work is not for the faint-hearted. We all had to be brave together as a team.
Years Leadership & Organisational Development Experience
Relationship & Team Transformation Workshops
Combined Coaching & Facilitation Hours
Individual Contributors & Team Leaders Developed
Blog
Latest from our Blog

There are all sorts of emotions that come up for people during appraisal conversations. Oftentimes, those emotions can reveal a lot about …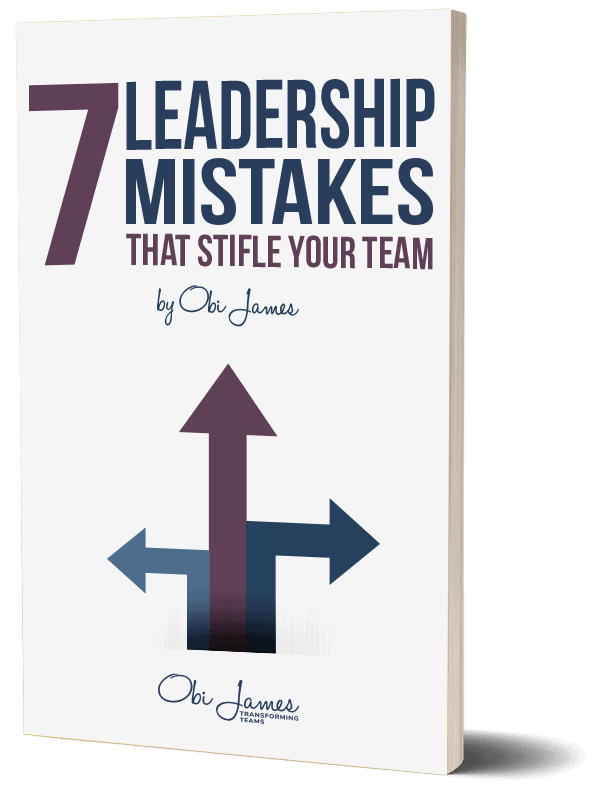 Get a copy of e-book
7 Leadership Mistakes That Stifle Your Team
Sign up now to claim your free copy and to join our community. You'll receive exclusive content on how best to shape inclusive and innovative cultures direct to your inbox. No spamming, we promise!
Our Vlogs
Latest from our Vlog