Our Team
Meet our team of consultants and systemic coaches. We create liberating and successful organisations where every individual feels a sense of belonging and can thrive.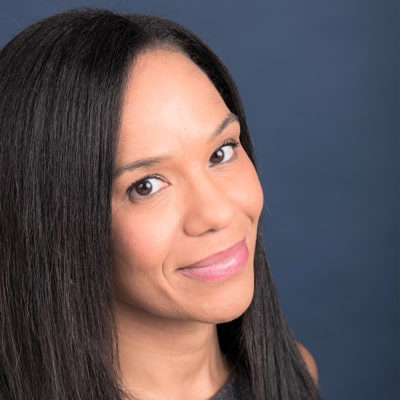 Obi
Inclusive Leadership & Workplace Relationship Expert
Obi James has 15 years international experience of successfully developing leaders, partnerships and teams across private and public sector organisations like the NHS, Save the Children, Farfetch, Bank of America, Morgan Stanley, ActionAid and Northern Trust.
A former VP in HR and a trained Mediator, she is also a Certified Organisational and Relationship Systems Coach (ORSCC), and a Certified Team Performance Coach (CTPC).
Her big dream is to play an active role in Africa's journey to maximising its vast talent and resources. In 2019, she joined the Board of Trustees for Royal African Society (RAS) and continues to facilitate its mission of amplifying African voices and interests globally.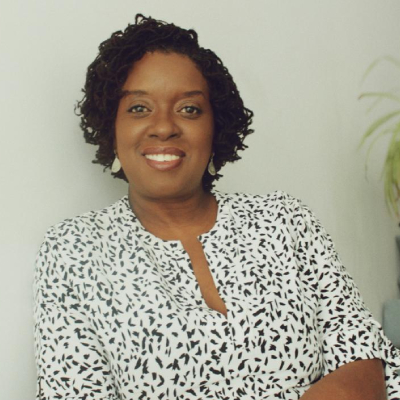 Camille
Leadership Development and Systems Coach
Camille has 20-years of international leadership experience in the private, non-profit, and public sectors. She is a positive disruptor and skilled facilitator that masterfully hold's space for leaders and teams to do their work.
Camille's areas of expertise and focus are; Leadership development, culture change, employee engagement, transpersonal development, toxic leadership teams and conflict, cultural competency, coaching supervision and coaching culture creation.
Certified with the International Coach Federation (ICF), she has CPCC and ORSCC accreditations. She brings a multi-disciplined focus to her work and draws from a variety of evidence-based approaches -including the burgeoning field of Relationship Intelligence™.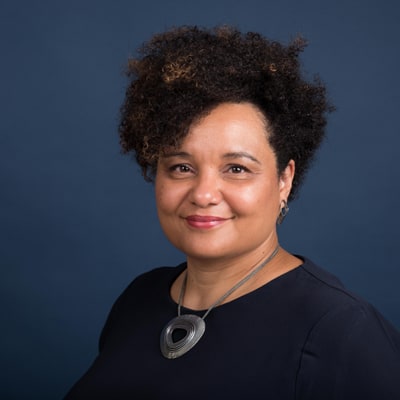 Niina
Relationship & Wellbeing Coach
Niina is an Organisations and Relationship Systems Coach (ORSC). She has over 15 years experience of managing people and teams, and is passionate about developing wellbeing and relationships, both in the workplace and beyond.
Niina is interested in all aspects of Mental Health and alongside coaching, is training to become a registered Hypno-Psychotherapist.
She lives in SE London with her husband and daughter, Mia.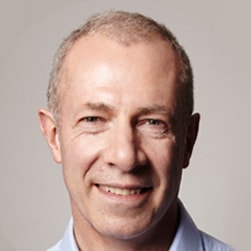 Chris
Leadership & Team Coach
Chris has over 20 years experience of organisational change working across a whole range of industries. Everything from finance, to non-profit; from manufacturing, to government; and from technology to pharmaceuticals.
He's a certified executive leadership and team coach with CPCC and ORSCC accreditations. As a Faculty Member for CRR Global, he delivers training courses for systems coaches and organisational leaders all over the world.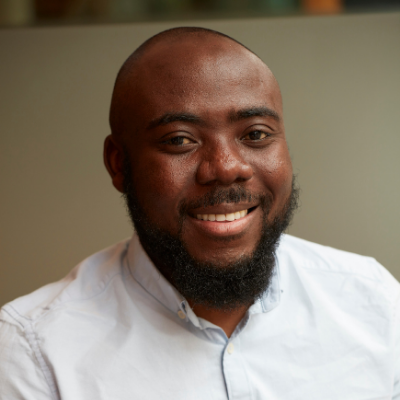 Kwasi
Leadership & Team Coach | Enterprise Agile Coach
Kwasi is an Organisations and Relationship Systems Coach (ORSC), an Erickson Solution Focused Coach (ESFC), certified with the International Coach Federation (ICF) and an Enterprise Agile Coach with over 10 years of taking large and small organisations through Agile transformations.
Kwasi helps leaders and teams to leverage the power of co-creation and to show up authentically so that collectively, they can build human-centered organisations. With his Inner MBA programme nearly completed, he draws a lot of inspiration and learning from Compassionate Leadership, Justice, Mindfulness, Meditation, Equity, Diversity and Inclusion.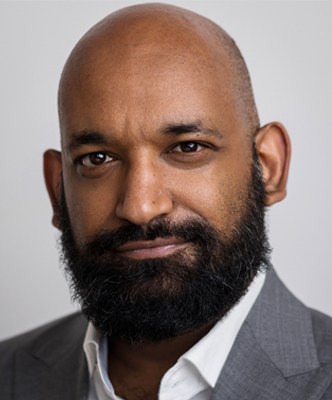 Pradeep
Business Psychologist and Leadership Trainer
Pradeep has nearly 20 years of experience in Leadership Development across the public and private sector. His background is in science and the arts, and he specialises in bringing the best of the arts and third-sector organisational practices to the private sector and vice versa.
He's a Fellow of the Institute of Leadership and Management, and certified in the use of various development tools. He is also the Chair of the Board of Trustees for the St Paul's Arts Trust, an Arts charity that runs the Space, a theatre in East London.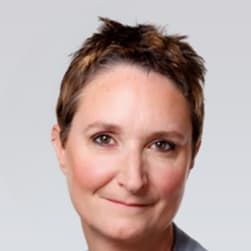 Dorothy
Leadership Coach
Dorothy is a leadership coach and coaching supervisor with more than 25 years' international experience in media and communications for both the private and public sector.
She is also a Professional Certified Coach (PCC) with the International Coaching Federation and is specially trained and certified in organisation and relationship systems coaching (ORSCC) with CRR Global, helping her clients navigate the challenges of the wider organisational and relationships.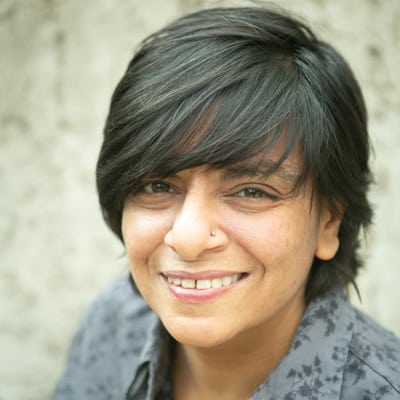 Raggi
Race Equality Consultant, Trainer and Facilitator
Raggi is a South Asian woman living in London. She is a human rights barrister, who has worked with asylum seekers for 20 years. Her work is informed by psychology, trauma awareness and movement work – in which she has extensively trained.
Raggi trains in Process Work – a brilliant facilitation method for conflict and change. She specialises in issues of Power and Oppression, and has a long history of anti-oppression work which includes involvement in numerous ground- breaking and award-winning projects. She works with our individual, group and organisational clients.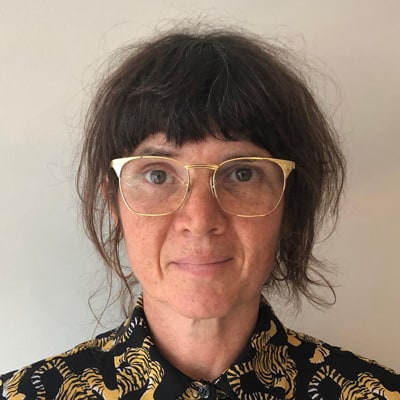 Beth
Campaigns Consultant & Facilitator
Beth helps movements and organisations connect better with the right audiences to kick off conversations, mobilise support and effect change. She has worked with charity sectors' biggest brands such as Comic Relief, WWF and Cancer Research UK; with catalytic and specialist organisations; and coalitions collaborating to achieve broader, deeper change.
She has facilitated team development to drive alignment and ambition for not-for-profit organisations including Action for Children and ActionAid.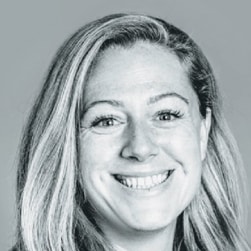 Julia
Coach, Facilitator and Action Researcher
Julia is an experienced coach, facilitator and action researcher. She has qualifications in advanced coaching with the Relational Dynamics programme, action learning set facilitation, quality improvement coaching and team coaching.
Julia's background is within policy and research in charities and the public sector. She has extensive experience facilitating reflective learning, away days, strategy processes and project development work.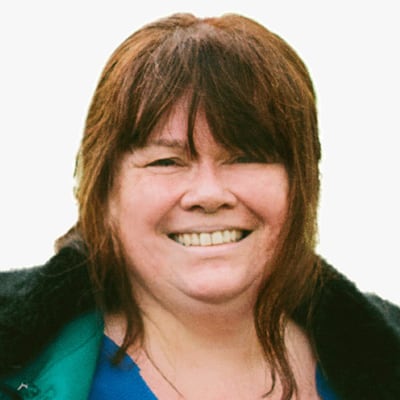 Debra
Executive Assistant
Debra is our team's powerhouse. She ensures that we have all we need to consistently deliver and delight our clients. Thanks to her 20 years of experience as a Project Manager, she is the most technically savvy of us all. Whilst we focus on facilitating positive change and shaping inclusive workplace cultures, she streamlines and standardises our processes so that we remain consistently responsive and on the ball!
Outside her work with us, Debra supports other clients in launching their podcasts and enjoys spending time with her borrowed dog, Woody (and there's rarely a conversation that escapes mention of him!).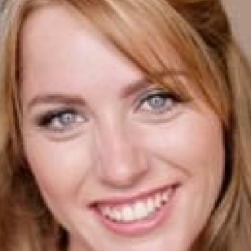 Estea
Talent & Change Manager
Estea Rademeyer has 15 years' experience of organisational change and talent management across a range of industries, from mining, finance, manufacturing, retail, government and technology. She has delivered large organisational redesign and change projects as well as on the development and facilitation of leadership interventions and training.
She recently got her MBA, is a registered Industrial Psychologist and a trained coach. Estea works in the UK and in Sub-Sahara Africa.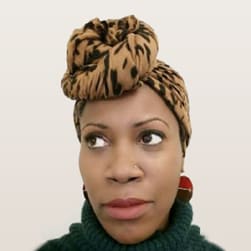 Rhoda
Communication & Branding Coach
Rhoda works with our clients on shaping and sharing their narratives to meet objectives. She believes the most effective communication solutions are tailored to the needs of each client and consumer.
As part of our strategy development and culture change programmes, Rhoda challenges, excites and helps our clients to own their stories and promote happy working cultures.
Testimonials
Feedback from our clients
Girish Menon – CEO, STIR Education | Recognised as one of the 25 most influential CEOs by the Charity Times 2019 | Top 10 Charity Champions in Global Diversity List 2020
Obi's book 'Let Go Leadership' offers powerful and compelling insights and sets us on a path of self-exploration and reflection, gently nudging us to the fascinating SHARE leadership framework and offering ways in which this can be sustained, all of which is geared to make leaders inclusive. In doing so, she makes an important distinction between diversity and inclusion, challenges many of our current thinking, approaches and practices on leadership and makes the reader feel comfortable in reflecting on their own leadership journeys, by offering a wide range of insights as a leader and as a coach.
In today's world, this is a refreshing and radical relook at leadership and hence a must-read for every leader who seeks to be inclusive and impactful".
Lisa Anderson, Managing Director, Black Cultural Archives
I read Let Go Leadership just before starting my first managing director role, and I couldn't think of a more useful book to prepare me for building trust with and empowering my leadership team. I'd recommend this to any new senior leader.
Beata Rodzoch, Finance Director LDS
Obi's first league facilitating skills shaped us, IQPC Finance Transformation Summit & Corporate Finance Executives participants into open-hearted and open-minded individuals straight in the very first 5 minutes of the event. The remaining 2 hours were run with the same constant level of energy, finely tuned to the mood of the audience, with Obi being always with us, encouraging and manoeuvring with a natural grace and ease. Group dynamics, outputs of our discussions and her agenda created a monolithic structure, where the content simply slipped into our heads and remain there for good. I truly believe that Obi was prepared to present every single topic in a few possible ways and no distraction existed that could threaten her skills and objectives as workshop leader. These things contributed to my 100% satisfaction, and I am positive they shall promise the same with regards to her any future projects
Richard May, Deputy Director, Royal African Society (RAS)
We brought Obi in to help us with our first session on the development of a new strategic plan for the Royal African Society (RAS). She facilitated an exercise aimed at developing our individual and collective visions for the RAS. Obi's style is very participatory and interactive, and she was able to enthuse and draw out opinions from each one of the ten staff members with a combination of individual and group work. It was a very productive session as well as being great fun. I had a lot of positive feedback from everyone who attended on Obi's approach and the results of the exercise. Having an external facilitator of Obi's calibre and experience certainly made a difference from doing it in-house and I have no doubt that we will use her services again.
Janet Thomas, President, Women in Banking & Finance (WIBF)
Thank you for bringing our agenda from strategy day back into sharp focus. Speaking on behalf of the Executive Board, we found the techniques you employed on strategy highly effective. They have enabled the Executive Board to work in a more connected manner, be even more decisive in terms of prioritisation and confront issues that need to be addressed in a decisive manner. The result, the Executive Board has dealt with the most important matters in a quick and decisive manner.
Neil Rodford, former Group CEO, YMU, and Executive Director, Voly Music
"Through Let Go Leadership, Obi shares the insights and experiences that have resulted in her unique understanding of leaders and the dynamics of effective teams. As someone who has developed and worked with both small and large teams, the need to let go in a healthy and considered way resonated with me.
The profiles around leadership archetypes helped me to understand my style of leadership and to recognise that I personally span several of the categories. With this awareness comes an opportunity to evolve and develop.
This book will challenge you as a leader and, ultimately, as a person."