Stop Making 'Busy' a Dirty Word!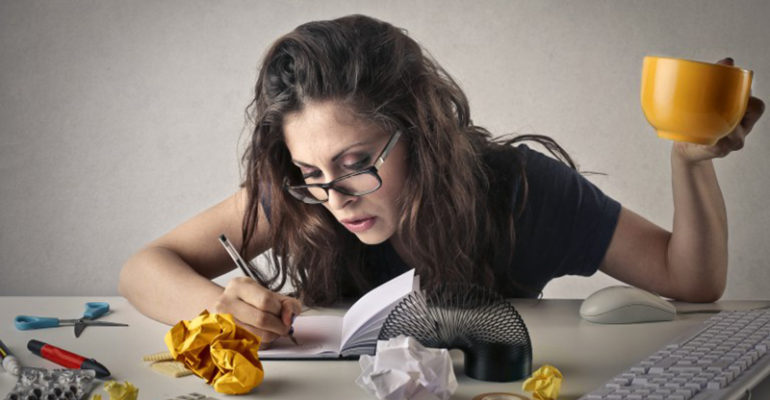 Stop Making 'Busy' a Dirty Word!
A couple of days ago, I rushed home from a meeting desperate to catch a few minutes with my daughters before their bedtime. As I walked into the house and heard them giggling in the garden with my husband, I jumped right out of my heels and straight into my wellies. I made it!  I had managed to join in some playtime before bedtime. I felt accomplished.
It had been a particularly busy week. In fact, it has been a busy month and year. I've had these stretches of busy periods for years! Years in financial services means that I am used to working long hours. I've had years of dinners at work and those late cab rides home. Nights when the city had looked deserted and I'd wished the cab could fly me home because every extra minute on the road ate away at my already limited sleep time.
When I left my corporate career to focus on my executive coaching business, I remember telling my Leadership Coach that I craved work-life balance. Years later, I've learned that work life balance isn't always about working fewer hours. At least, not for me.
I love being busy. Question is; busy doing what?
One of the best things about being an executive and team coach is that I am continuously stretched. Stretched by different clients with different needs, and a variety of projects (1-2-1 coaching, facilitating groups, running training workshops, business trips, facilitating off-sites and so on).
Self-development is also a daily process – researching topics to write about, keeping up with recent findings in neuroscience and coaching, building said findings into programme designs etc. Then there is meeting prospective, previous and current clients – all contribute to keeping aware of people's challenges in the workplace, so my solutions are always fit for purpose.  More importantly, they feed my need for variety and relationships.
Couple that with being mum to 2 daughters under 6, all those emails and requests from their schools, their social lives and dare I add, my own social life. Yes, life is busy!
Thing is, I like my new busy. I chose it.  I wouldn't change it for the world.
Lots of self development work has taught me to be clear on what's important to me. I have learned that I am most fulfilled when I'm doing different things, being creative, collaborating with others, feeding my relationships and making a difference. Of course, I'm busy!
I'm fortunate enough (and have worked really hard) to earn the career that honours all those values, and so many more.
I'm a different type of busy, compared to the busy I was in my days in investment banking. My new busyness fulfils me. I celebrate it as it reminds me that I am living my values.
It really is something to be celebrated, not an apology to be made.
So, when next I say it's been a manic week/month/year, don't feel sorry for me, find out what's keeping me busy and celebrate my good, busy days. And friends, don't ever think I'm too busy for you. Remember, I love being busy. I make room for people and work that count. My busyness is a conscious choice. I create it, and I have no regrets.
Now, here's my question for you, "What Kind of Busy Are You?"